2022 NMLTA Convention - Final Reminder
Date posted
April 27, 2022
New Mexico Land Title Association
2022 Annual Convention
May 11th & 12th
Greetings all!
We are in the FINAL COUNTDOWN; we are now two weeks away from our 2022 Annual Convention, May 11 and 12 at the Isleta Resort and Casino. It is going to be a GREAT event and one that you DO NOT want to miss!
Here is what you can expect at this year's event: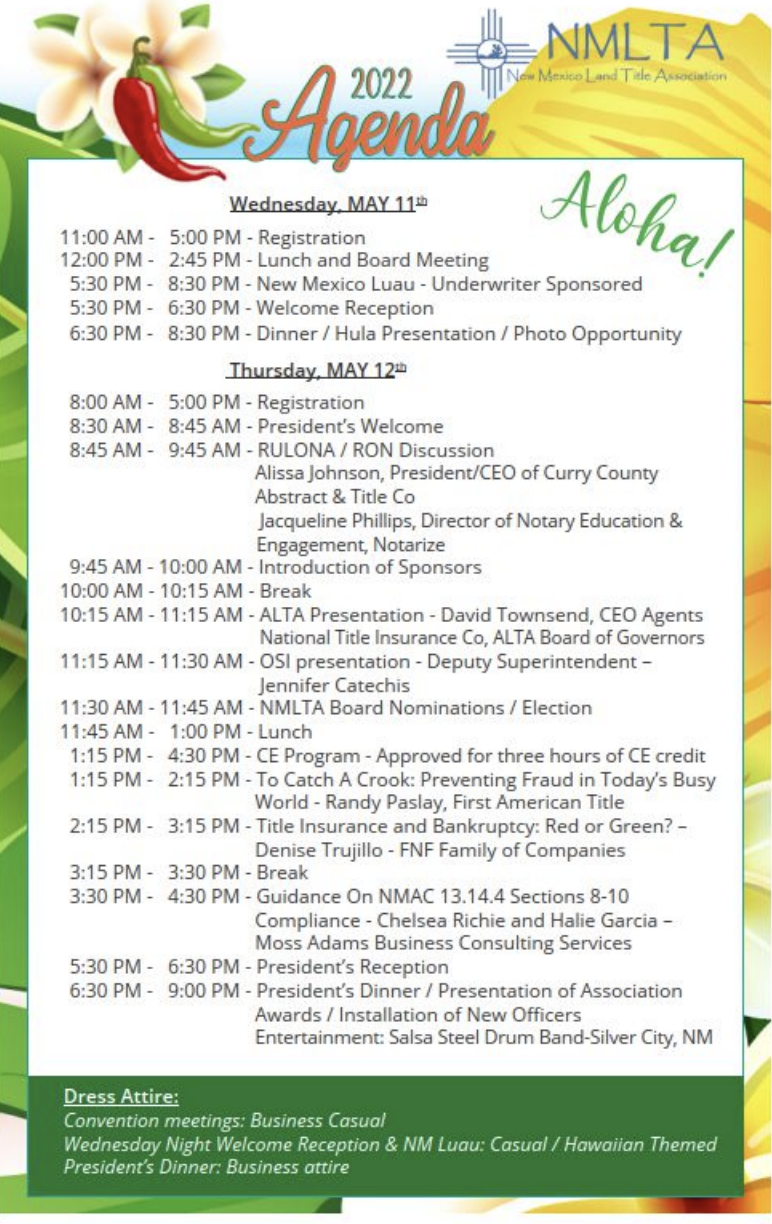 REGISTER NOW! Registration for the Convention and Room Reservations can now be made by visiting our website: New Mexico Land Title Association (NMLTA) - Home (wildapricot.org) Please note that you will need to log in on the website in order to register for the Convention. If you need assistance with your 3 login, please contact Rob Grinage at rob@sanjuantitle.com, and he will be able to assist you.
Please note that the registration for the Convention and for reserving your room ends, Monday, May 2 at 12:00 pm. DON'T DELAY…get your reservations made today!!!! I am looking forward to celebrating with you and cannot wait to see you all there!!!
Until then, wishing you all well!
JW Baldock
President