Membership Information
Prospective company members of the NMLTA must meet our membership requirements and be approved by the Board of Directors. Companies must be one of the following:
1. Licensed as a title insurance agent in one or more Counties;
2. Qualified as a title insurer in the State of New Mexico;
3. Engaged in business relating to real estate, including finance, appraisal, legal, etc.
To find out how to qualify as a title insurer in New Mexico, contact the OSI.
Agency
This member type is available to any Agent firm or entity which is licensed as a title insurance agent by the OSI (Office of the Superintendent of Insurance) of New Mexico. Must be approved by the board prior to receiving benefits.
Join as Agency
Associate
This membership is available to any firm, company or entity doing business in an industry related to real estate, real property records, or otherwise deemed acceptable for Associate membership by the board of directors.
Join as Associate
Certified Title Examination Professional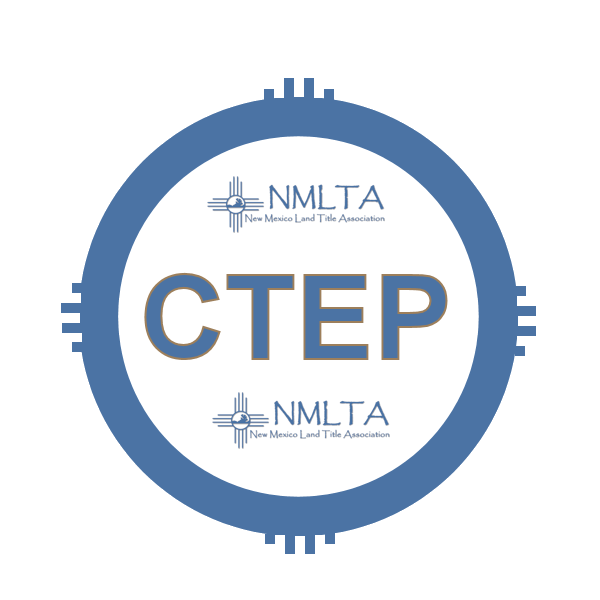 Demonstrate and proudly display your industry experience by becoming a Certified Title Examination Professional. Successful candidates MUST:
Have 3 or more years of experience working as a land title examiner with one or more of our member companies;
Have taken 20 or more hours of Continuing Education credits in the past 5 years, verifiable through the OSI;
Apply for and PASS the NMLTA Certification Exam;
Pay the membership fee of $150.00;
If you meet all of these requirements, you may complete the application for membership and receive information about taking the exam.
Join as Certified Title Examination Professional