Hot, Hot, HOT Title School
---
Saturday, October 21, 2023
Category: Multiple Day Signature Event
NOTE: You must be logged in to your NMLTA account in order to register.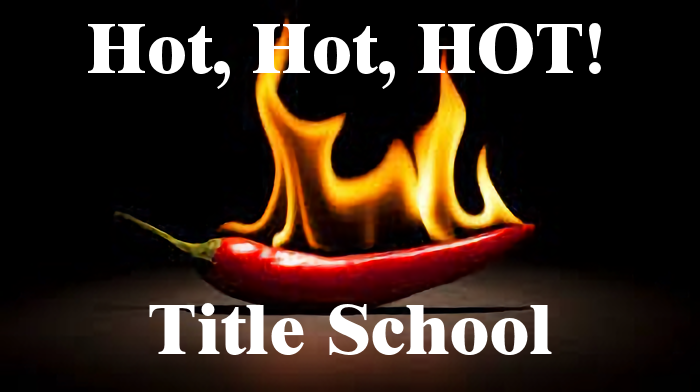 Join us for this year's NMLTA Title School on October 21
st
to get education on the hottest topics and trends affecting the title insurance industry. Throughout the day, the 10 slated presenters will touch on current fraud trends including Seller Impersonation Fraud, the new forms, and key escrow issues. Participants will leave this event with a well-developed and in-depth understanding of the hottest topics being seen this year.
It is our intention that this event will be approved for 6 Hours of Continuing Education credit toward your producer license requirement. The credits will be 3 general, 2 escrow and 1 ethics. This will meet more than half of participants' education requirements with OSI.
(We are offering this education opportunity for NMLTA Members only at this time)
Agenda
October 21
8:00 AM - 8:30 AM

Registration/Breakfast


Pastries and Coffee served.
8:30 AM - 8:45 AM

Opening Remarks


Gricel Chavez and Education Committee
8:45 AM - 9:45 AM

Session 1 - Mortgage Modifications


Presenter: Dale Rycraft, First American Title
9:45 AM - 10:00 AM

Break


15 minute break
10:00 AM - 11:00 AM

Session 2 - Seller Impersonation Panel


Moderator: Gary Sandoval (First American Title) Panel: Warren Hill (Old Republic National Title), Josephine McGrath (Fidelity National Title), Jim Tarlton (AmTrust Title), Steve Reid (Stewart Title Guaranty)
11:00 AM - 11:15 AM

Break


15 minute break
11:15 AM - 12:15 PM

Session 3 - Avoiding Escrow Pitfalls


Presenter: Scott Florez, WFG National Title
12:15 PM - 1:00 PM

Lunch


Assorted sandwiches, chips, drinks, etc. - Provided by Hello Deli
1:00 PM - 2:00 PM

Session 4: Escrow


Presenter: Karen Arthur, Old Republic National Title
2:00 PM - 2:15 PM

Break


15 minute break
2:15 PM - 3:15 PM

Session 5 - Ethics


Presenter: George Stablein, First National Title
3:15 PM - 3:30 PM

Break


15 minute break
3:30 PM - 4:30 PM

Session 6 - The 2023 New Mexico Title Insurance Forms


Presenter: Orlando Lucero, Fidelity National Title
4:30 PM - 4:45 PM

Closing Remarks