2023 NMLTA Annual Convention
---
Thursday, May 4, 2023
at
8:00 AM (MDT)
to Friday, May 5, 2023 at 11:00 PM (MDT)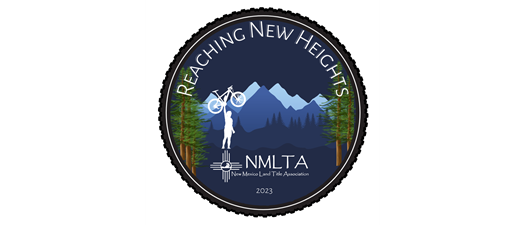 Registration is now open for the NMLTA 2023 Convention. Please note the following details:
All members attending the event must select the Member - Full Registration ticket.  Additional a la carte meal and golf tickets can be purchased for any guests. Exhibitors are required to register, please select the Exhibitor Registration.  To create a website login account - CLICK HERE.  The deadline for registration is Friday, April 14, 2023. 
If you would like to make a donation to the NMLTA PAC or the Chili Currier Scholarship Fund, please use THIS LINK.
To make room reservations call 800-545-9011 and be sure you

ask for one of the NMLTA block of rooms

.  We look forward to seeing you there!
Event Registration is sponsord by:

Tentative Agenda:
Thursday:
10:00 am - 12:00 pm   Board Meeting
12:00 pm - 1:00 pm     Welcome Lunch
1:30 pm - 3:30 pm       Roundtable Discussion
5:30 pm - 6:00 pm       Underwriter "Round-up" Reception
6:00 pm - 8:30 pm       Underwriter Sponsored Dinner
Friday:
7:30 am - 8:30 am       Association Breakfast
8:30 am - 11:15 am     General Session
8:30 am - 8:50 am   President's Welcome & Nominations
8:50 am - 9:15 am   Tim Vigil, Title Bureau Chief
9:15 am - 9:30 am   BREAK
9:30 am - 10:30 am  Economist Presentation - Ted C. Jones
10:30 am - 11:15 am ALTA President - Jack Rattikin III
11:45 am - 5:45 pm     Golf Course Reservation
12:00 pm - 2:00 pm     Lunch (on your own)
6:30 pm - 7:00 pm       President's Reception
7:00 pm - 10:00 pm     President's Banquet
Convention Attire:
Business Casual for most sessions
Business Attire for the President's Banquet